Missions



And He said to them, "Go into all the world and preach the gospel to every creature." - Mark 16:15


"

But you shall receive power when the Holy Spirit has come upon you, and you shall be witnesses to Me in Jerusalem, and in all Judea and Samaria, and to the end of the earth." - Acts 1:8
At C4, we take seriously Jesus's command to go into all the world! That means our homes, neighborhoods, city, and to the ends of the earth! We are a mission and outreach minded body of believers as, after all, Jesus Himself was a missionary sent by the Father to seek and save that which was lost, all mankind!



Our missionaries

Jon and Kristin Coupal - Gulu, Uganda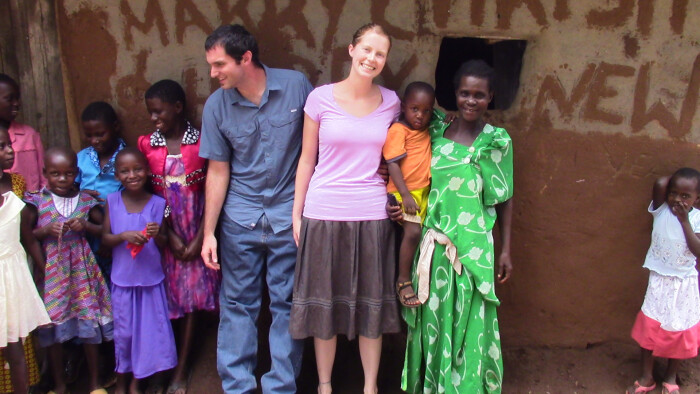 Coupals to Uganda
Jon and Kristin's personal sending ministry is "Coupals to Uganda" which can be found on Facebook or on their website. They are dedicated to following the call of God on their lives by training and discipling Ugandans through the teaching and council of the whole word of God. They heard God's call and answered in 2015. The Coupals are the first missionaries C4 supports that came out of our own fellowship!
Follow their blog to see the more personal side of their mission!
Sign up for their newsletter to see the awesome things God is doing in Uganda!
Terebinth Ministries
Jon and Kristin assist in directing and administrating various aspects of Terebinth Ministries in Gulu, Uganda. Terebinth Ministries is dedicated to spiritual health and physical health. It is run by a mixed team of foreign and local leaders. The three-fold ministry is the Terebinth School of Discipleship, the Dream Center Clinic, and BAM (Business as Mission) Enterprises. God is moving in a mighty way through Terebinth in Uganda! Check it out!
Give to Terebinth Ministries and further God's Work to reach the ends of the earth!
Milan and zita tacheci - Roudnice, Czech Republic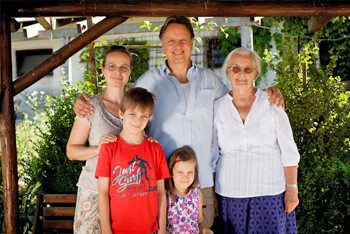 Pastor Milan Tachecí and His family moved to Roudnice in the Czech Republic to reach the locals with the Gospel of Jesus Christ. Their growing home fellowship became Calvary Chapel Roudnice .
Follow the Tacheci family in their newsletters!
Brandon Johnson and family - Limassol, Cyprus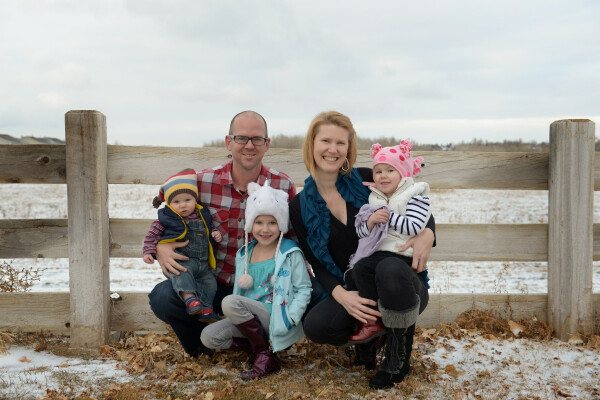 Brandon Johnson is a missionary through Youth for Christ International. He and His family are currently living in Limassol, Cyprus bringing the Gospel of Jesus Christ to the natives there. His ultimate vision is to raise up local believers to continue the work of spreading the Gospel to the youth to reach all of Cyprus. There are many ministries that Him and His family are involved in! Please check out the link below for more information.
Follow them on Facebook to see what God is doing through YFC Cyprus!
Christ in Action - The Hawkins Family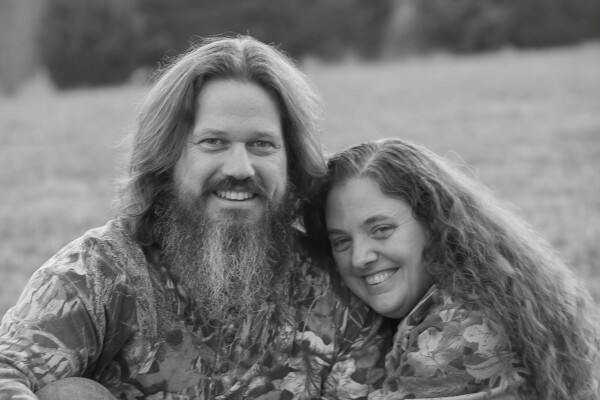 Christ In Action has been responding to disasters since 1998 (for more on their history click here). CIA deploys volunteers to communities across America to large-scale, multi-state disasters like Hurricane Katrina and Hurricane Sandy, and to smaller communities like Thibadaux, LA after Hurricane Gustav and Quinton, VA after tornadoes. CIA has a wide range of ever-increasing capabilities to respond to a natural or man-made disaster. They first connected with CIA through the Zitzmanns in 2014, and their first deployment was to Wimberly, TX before coming on full-time at the end of 2015. Bobby has a background in construction and warehousing and serves on the team maintaining and repairing CIA equipment. Cheryl has cooking experience to help prepare food when CIA is deployed. Bobby and Cheryl both help lead worship during chapel time when they are deployed.
Sign up to receive their newsletter!
our Outreach MISSIONS
U-Turn for Christ - Colorado Springs, CO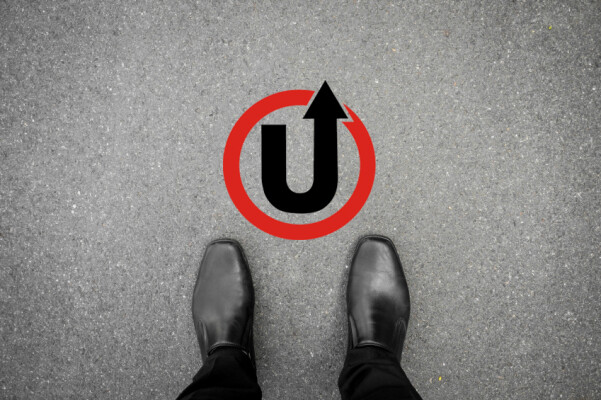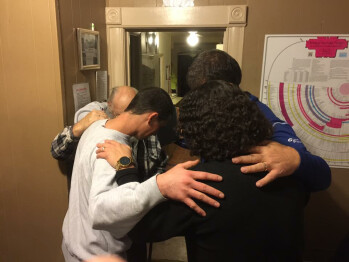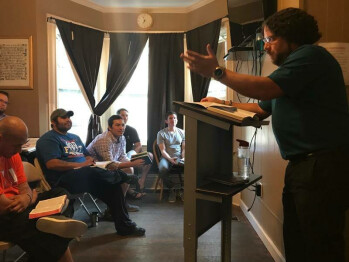 U-Turn for Christ is about freedom from drugs and alcohol through Jesus Christ! It was founded through Pastor Gerry Brown and has grown into a nationwide movement to see the chains of addiction broken through repentance and turning to Jesus Christ for salvation! The men of C4 go down to Colorado Springs once a month to deliver a Bible message and worship with the guys of U-turn! Our heart is to develop relationships with these men, pointing them to Jesus. We also come alongside Pastor Jeff Hill to support the Colorado Springs branch of U-Turn financially.
Check out U-Turn Colorado Springs on their Facebook page!
Caley Ridge Assisted Living - Jim and Renee Carrick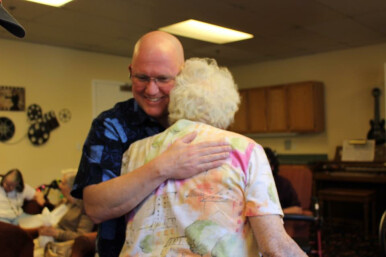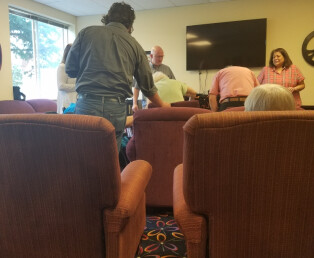 God called Jim and Renee Carrick to lead a Sunday service (teaching and worship) at Caley Ridge Assisted Living through Jim's faithful service at a previous assisted-living outreach. They have spent the last couple of years building relationships with the elderly who live there, leading them closer to Jesus through the teaching of God's Word and through a demonstration of faith, hope, and love. Please support Jim and Renee through prayer!
If you would like to partner with Jim and Renee, or even visit a service, please reach out to Pastor James for more information!
Juniper Village Assisted Living - Joe Coupal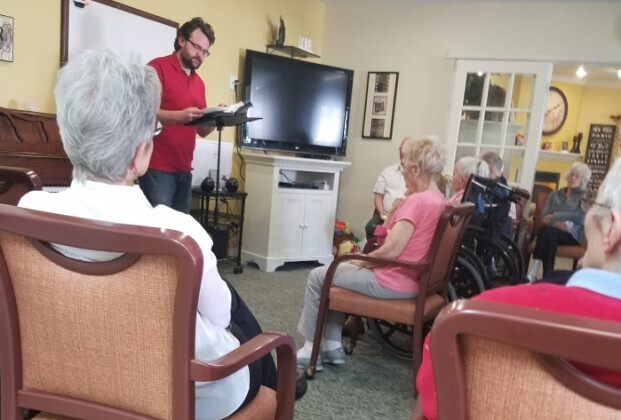 God called Joe Coupal to minister the Word of God at Juniper Village Assisted Living through Joe's partnership with Jim and Renee Carrick at Caley Ridge. His heart is to be obedient to God's call and to share the Word of God faithfully to the elderly at Juniper. Please support Joe through prayer!
If you would like to partner with Joe, or even visit a service, please reach out to Pastor James for more information!
And much more!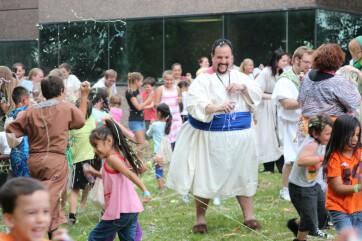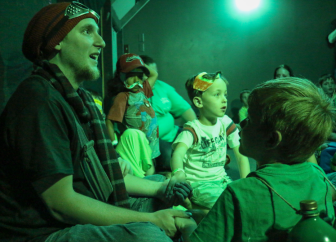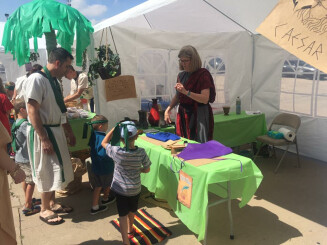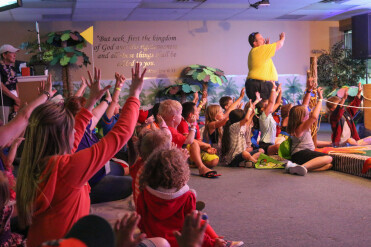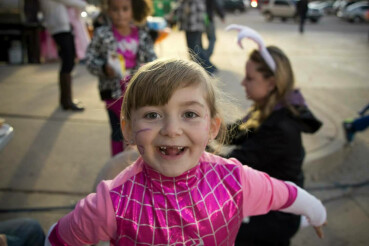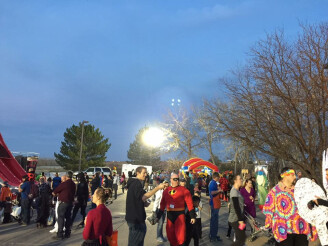 At Calvary Cherry Creek we also have various other outreaches like our annual Family Fall Festival and Vacation Bible School!


check out the event calendar for upcoming events!